EDUCATIONAL RESOURCES AND TOOLS
Novo Nordisk believes in supporting the hemophilia B community by providing educational materials and tools that help make managing hemophilia easier.

TOOLS AND RESOURCES

Learn more about the features of Rebinyn® by downloading this brochure!

In this video, you can see how quick it is to mix a dose of Rebinyn® in just 3 steps: attach, twist, and mix.

Please see full Prescribing Information.
VIDEOS

This kit is designed to help you get started with Rebinyn®. It contains a Quick Start Guide, Infusion Logbook, a calendar, and a tourniquet—all in a zippered carrying bag. 

With a Rebinyn® Travel Case, your factor will be ready when you are. This portable, reusable travel case helps store other supplies conveniently, at home or while traveling.

PRODUCT SUPPORT
Access the product support Novo Nordisk offers for qualifying patients.


HAVE A QUESTION FOR US?
Hemophilia Community Liaisons are a great source of information.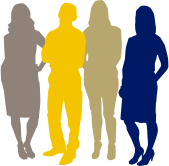 STAY IN THE KNOW. SIGN UP TO GET THE LATEST UPDATES ON REBINYN®
STAY IN THE KNOW. SIGN UP TO GET THE LATEST UPDATES ON REBINYN®