EDUCATIONAL RESOURCES AND TOOLS
Novo Nordisk believes in supporting the hemophilia B community by providing educational materials and tools that help make managing hemophilia easier.

Emili is a caregiver for her 2-year-old son Xander, who lives with mild hemophilia B. She's passionate about being a community ambassador and ready to support the bleeding disorders community.
This guide provides information about NovoSecure™, a support program designed to assist you throughout the reimbursement process.

PRODUCT SUPPORT
Access the product support Novo Nordisk offers for qualifying patients.


HAVE A QUESTION FOR US?
Novo Nordisk representatives are a great source of information.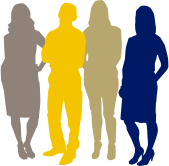 STAY IN THE KNOW. SIGN UP TO GET THE LATEST UPDATES ON REBINYN®
STAY IN THE KNOW. SIGN UP TO GET THE LATEST UPDATES ON REBINYN®